The Best Mobile Radiation Barriers of 2021

10/09/2021 – Lutz, Florida: At AttenuTech, we work hard to help our customers find the best protective equipment. From radiation technicians to or anyone else that works with radiation in a professional setting, these tools can go a long way in protecting anyone from dangerous radiation.
Because of this, we are happy to provide our list of the best mobile radiation barriers this year. These radiation barriers offer a combination of clear windows and opaque panels—all with leaded x-ray protection. Not only that, but these radiation barriers are extremely easy to move. With four-caster locking base steel legs, it's really easy to move these radiation barriers where you need them.
At the end of the day, these mobile radiation barriers can get the job done—no matter the goal or objective. They can give customers confidence and let them spend more time focusing on their actual work.
LB 2430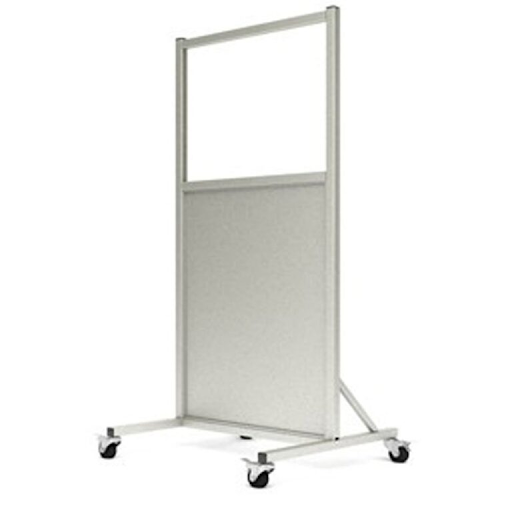 The LB 2430 is a 24" by 30" mobile radiation barrier that provides individuals with plenty of leaded x-ray protection. The contoured sides contain a 2.0" lead equivalent, which keeps individuals safe as they are doing their important work. This mobile radiation barrier also contains a window material choice of 2.0 millimeter lead equivalent high-quality Schott leaded glass or 0.5 millimeter lead equivalent acrylic.
LB 3060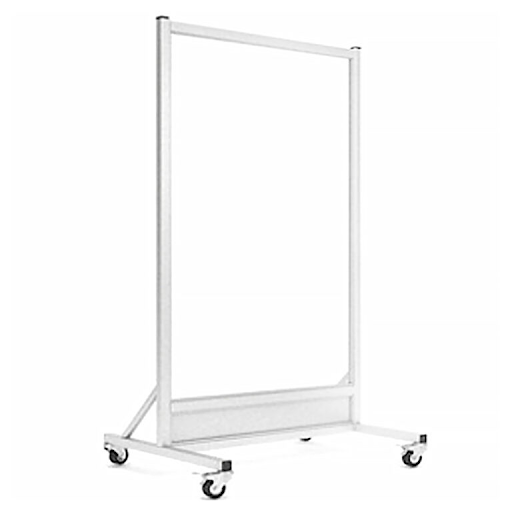 The LB 3060 is a slightly larger mobile radiation barrier. Measuring at 30" by 60", individuals can rely on this mobile radiation barrier to provide a wider field of protection. Users will find that this mobile radiation barrier weighs a little over 110 pounds and has solid lead protection for all kinds of uses. This mobile radiation barrier comes in a white color.
LB 7429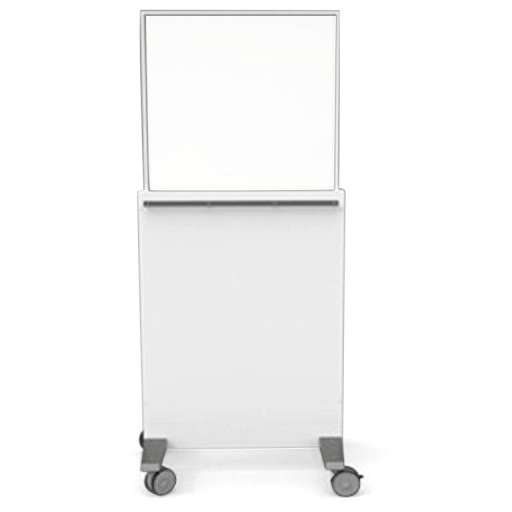 The LB 7429 model of mobile radiation barrier is a collapsible mobile leaded barrier. This means that it is extremely easy to both protect individuals' bodies from dangerous radiation and move the mobile leaded barrier wherever it is needed most. Along with a 0.5 millimeter lead equivalent lightweight leaded acrylic window or 2.0 millimeter lead equivalent steel and lead frame, customers will find a screen that can be easily lowered and raised by hand.
LB 1012-3072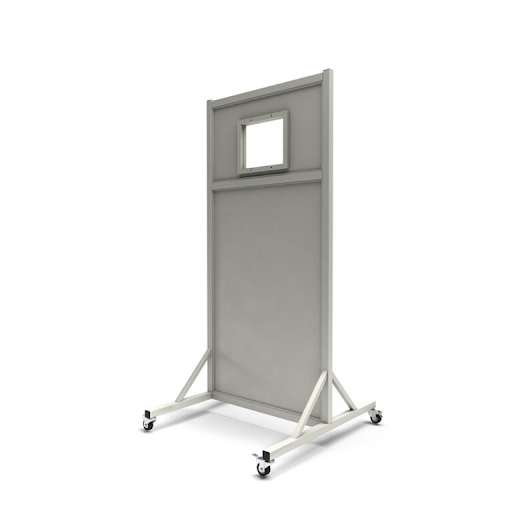 Finally, the LB 1012-3072 model is another great mobile radiation barrier. Customers will find that this is an opaque mobile leaded barrier that is manufactured in-house. It provides medical professionals with high-quality craftsmanship, a 2.0 millimeter lead equivalent glass window, and steel legs with smooth-rolling casters. This is an outstanding mobile radiation barrier that will serve customers well in all types of scenarios.
To Learn More
These four mobile radiation barriers are made of the finest materials. Not only do they provide significant protection to individuals working with radiation, but they look good at the same time. They are a must-have accessory to stay safe when working with low or high levels of radiation.
Visit AttenuTech.com to learn more about these mobile radiation barriers. Customers with any questions shouldn't hesitate to contact us by emailing service@attenutech.com.
About Us:
AttenuTech provides radiation protection products for physicians, techs, nurses, and staff who utilize Fluoroscopy for imaging procedures. At AttenuTech®, we are dedicated to implementing the best radiation protection in high-risk surgical environments. With a manufacturing presence in the United States and Europe, we guarantee the highest quality of products and services in the radiation protection industry. We provide affordable and applicable solutions through state-of-the-art technologies and modern equipment. All AttenuTech® products are CE Certified, and manufactured with strict adherence to applicable laws, standards, and regulations, assuring the highest levels of protection, confidence, and quality.
Like us: https://www.facebook.com/attenutech
Follow us: https://www.instagram.com/attenutech_radiationprotection
Retweet us: https://twitter.com/attenutech
Contact Detail:
Company Name: AttenuTech®
Contact Person: Ryan Phillips
Email: Send Email
Phone No: +1 813-909-8330, 1-800-757-2703
Address: 24008 State Road 54 Lutz
State: FL 33559
Country: United States
Website Url: https://www.attenutech.com/


Source: www.PRExhibition.com